Select a resource -
Nursery & Toddlers (Infant - K)
Kid's Church & Kid's Club (K - 4th grade)
180 Juniors (5th & 6th grades)
180 Youth Group (7th - 12th grades)
We are seeking charitable donations for the children's activity center. Please contact us for further information.
Welcome to Lakeside Chapel's Kids Church - Expedition!

Expedition is the children's experience at Lakeside Chapel. It's a safe, fun and exciting place for your kids to learn about God! At Expedition, we LOVE kids! Whether it's our fun and engaging services or our emphasis on friendly interaction, we exist to serve kids and their families! We look forward to having you join us this Sunday!
At Expedition you can expect:

An ADVENTURE! Expedition is an exciting experience for kids as they search and explore through Gods word in creative and relevant ways. While we strive for an exciting and fun environment our goal is to teach kids how to develop healthy and strong relationships with their peers, parents and most importantly God.
The Expedition Parties...

The Trackers! - Nursery
The Scouts! - Toddlers
The Explorers! - K-4th grade
Nursery & Toddlers

Kid's Church & Kid's Club

The Explorers! - K-4th grade
This Expedition party is fun and hands on! After your kids enjoy a great fun filled worship on Sunday mornings, we will be dismissed to go downstairs where their ADVENTURE will begin! In the Explorers group we teach the kids how to live their life for Christ and why they should. Our goal is for these kids to grab hold of Jesus and not let Him go! The only way to do that is to show them and teach them what God has for them and how they apply it to their lives. We do so many fun and high energy things. We play games, do skits, have craft time, have snack time, learn bible verses and of course study God's word! And we also have a few friends who like to pop in every once in awhile and check in on us. Some of our friends are Super Heroes! For real – we have Super hero friends – you just have to come and check it us out!!!

WNKC
This is our Wednesday Night Kids Club for K-4th grade. We meet at 6:00 Wednesday evenings and go until 7:30! We begin our evening with an energetic worship service! Then we go downstairs and start our Club time! During our club time your child will learn about God and how He is relevant to their lives today. They will participate is crazy games, skit, crafts, singing and we can not forget our puppet friends who always want to come and help us figure things out! This is a non-stop hour an half of energy! The kids have been in school all day and they need to work off some energy in a positive setting bring them to WNKC and while your here check out our Adult Wednesday Service – you will not be disappointed!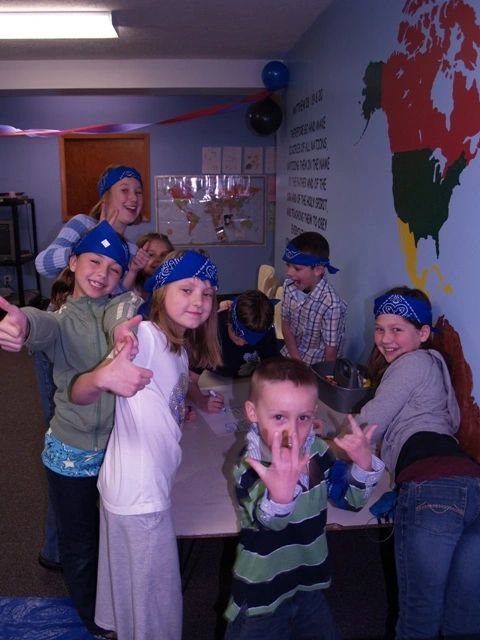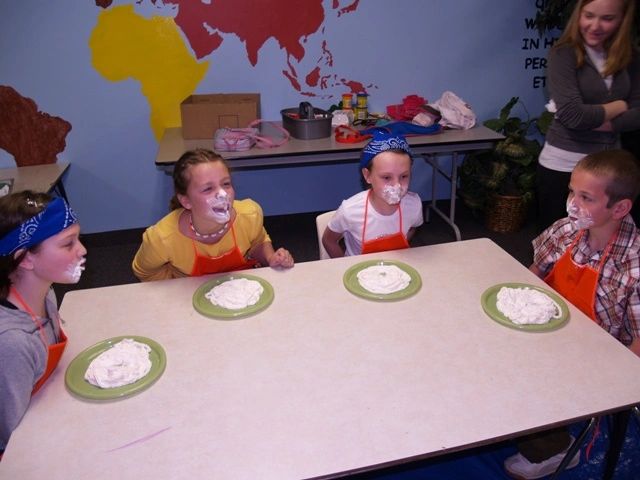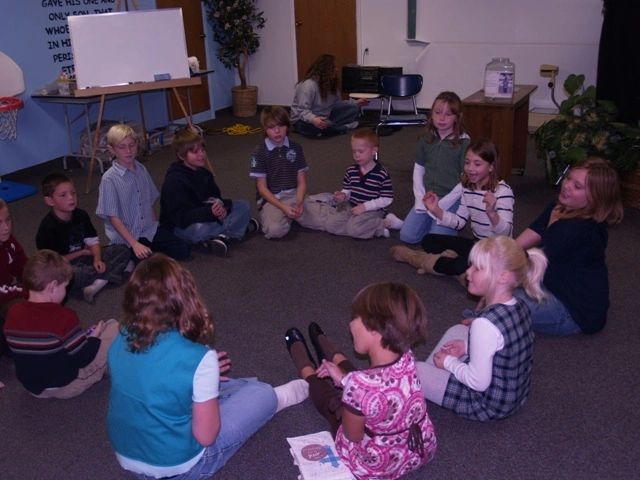 180 Juniors (5th & 6th grades)

Do you have a 5th or 6th grader and you are not sure what to do with them? I have the answer: well at least for 1 ½ hours on a Wednesday Night! Bring them to 180 Juniors at 6:00. We start out with some fun singing and then go down to our youth room where your preteen will hang out with friends, play games, eat, and learn what God has for them and how they can serve him at a young age. This is such an important age for your preteen. During this time they will decide if church and God are truly important to them and if they are going to live their lives for Jesus. If we do not keep them involved at this age then we will loose them to whatever this world has to offer. Don't let this world influence your preteen and what they are going to do or how they are going to act. Let us teach them what God says he has for them and watch how His plan unfolds for their lives! We also are planning monthly activities outside of the meeting time to give your preteen a chance to serve our community!


180 Youth Group (7th - 12th grades)

Romans 12:2,"Do not conform any longer to the patterns of this world, but be transformed by the renewing of your mind. Then you will be able to test and approve what God's will is – his good, pleasing and perfect will."

That is what we are all about – this group is for 7th - 12th graders and we teach our teens not to conform to this world. But to study, learn and discover what God has for you – which is good and perfect! We encourage our teens to "take the turn" for Christ...often a bold 180! We meet on Sunday afternoons from 12:30 p.m. to 2:00 p.m. and start out with fun worship songs then we dive into our discussions. We always have a few ice breakers so we can get to know each other and of course some healthy competition with some high energy games! This is a fun and safe time for your teens to come and see what other teens are going through and be there for each other. We concentrate on teaching them how to make healthy relationship with their peers, parents and adult leaders. But most importantly with God. We also go on a few trips during the year. We go on a winter retreat for a weekend and also a week long Mission trip every summer. We will also be serving our community one Sunday during the month with a Service Project. Please keep checking the website for dates of events so you know when we are meeting. Looking forward to meeting you! Come and make a bold 180 with us!!!!!